Frequently Asked Questions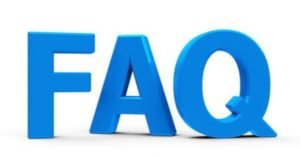 Do I have to be a "corporate" type person to be a corporate comedian?
No, you do not. You only need to be clean and funny when you deliver your stand-up comedy material.
However, I will tell you that individuals that do have experience in corporate type environments (doctors, engineers, attorneys, law enforcement professionals, managers, executives, military professionals, etc.) have these advantages when looking to take a shot at becoming a corporate comedian:
1. They tend to be much more aware of the types of stand-up comedy material that would be appropriate for corporate environments (and which material would not).
2. They are familiar with the "budget and committee approval" involved when a company or organization makes the decision to hire a professional entertainer for a special event or function.
3. They tend not to be intimated by the much higher prices a corporate comedian can command for their talent and skills.
4. They tend to have above average networking skills — a real plus, especially at the very beginning of their corporate comedy adventures.
What do you mean by "clean" stand-up comedy material?
Clean stand-up comedy material does not contain profanity, "bedroom" humor, "bathroom" humor (unless very tastefully done), or any other topic or subject that would bring embarrassment to the talent buyer who hired you.
You need only look to popular comedians such as Bill Cosby, Brian Regan, Henry Cho, Jeff Foxworthy, Jim Gaffigan, etc. on YouTube for fantastic examples of stand-up comedy material that is completely appropriate for virtually any audience.
Does your audio training package contain information on how to develop a stand-up comedy routine?
No (excluding the information in the Street Jokes Secrets For Professional Comedians lesson).
The Corporate Comedy Secrets Audio Training Package is designed to provide step-by-step information for entering into the corporate comedy marketplace (starting with just 7 minutes of clean stand-up comedy material) all the way through act pricing once an individual has developed 30-45 minute marketable entertainment market.
Information on how to develop and deliver a headline level stand-up comedy act (regardless of the market a comedian wants to work in) is provided in the Killer Stand-up Online Course.